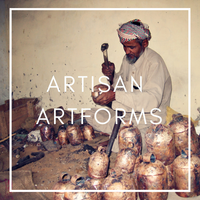 Artisan Artforms
Behind every Mira Fair Trade product is a traditional artform and an artisan's story. Techniques are passed down between generations and throughout families. Be apart of their story! Read more about each technique by following the link below. 
Learn more
Featured Product
Vintage Santa Chime
He's making a list & checking it twice! This festive chime features Santa Claus in a magical wintry scene. Bonus feature: This chime is double-sided!
Shop Now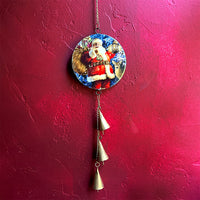 Testimonials
Gorgeous pieces at sellable prices. The Garlands and embroidery maker our space more festive and the chimes were better than average.

Julie | Spiral Circle
The packaging and quality are well done along with the beautiful visual colors!

Eva | Bucolic Travelers
You never know when you try a new retailer. I love the product and the response from customers has been great. My store is in a small town in Montana, it can be hard to gauge what will be successful. I will be doing a reorder soon!

Pamela | Settings, by All Things Montana
Fast delivery, fair trade which aligns with our branding.

Luann | Wild Birds Unlimited
Just received my first order and the quality is amazing. Everything was packed very nicely and the order was perfect. Already thinking about my next order!

Donna | Time Traveler
We were very happy with the quality of the bells! Also the packaging is terrific to! Thanks!

Rich | The Salvage Co.
Very good service. We are very pleased with the products.

Ruthie | The Front Porch on Polk